Google Reader Sunset
Google today announced that Google Reader will be shut down on 1 July 2013. As a daily user of Reader, this is pretty saddening. My Reader had a wide variety of feeds, and it's the only way I keep track of some of these things. A sampling:
Product news (Linode, GitHub, Enyo JS, Zend Framework, WordPress)
Programming blogs (Coding Horror, The Changelog)
Web development (A List Apart)
Comics, comics, comics
Design galleries
Pinboard network
Flickr feeds
Podcasts
Tumblrs
There are other feed readers out there, but it's not a good feeling when a product you're comfortable with goes dark. It's the helplessness of the situation: it makes you wonder what else is on the verge of disappearing. (I still miss you, Annie's Radiatore Pasta with Sundried Tomato and Basil Sauce.)
Thanks, Google Reader team. I found a lot of awesome stuff thanks to your hard work.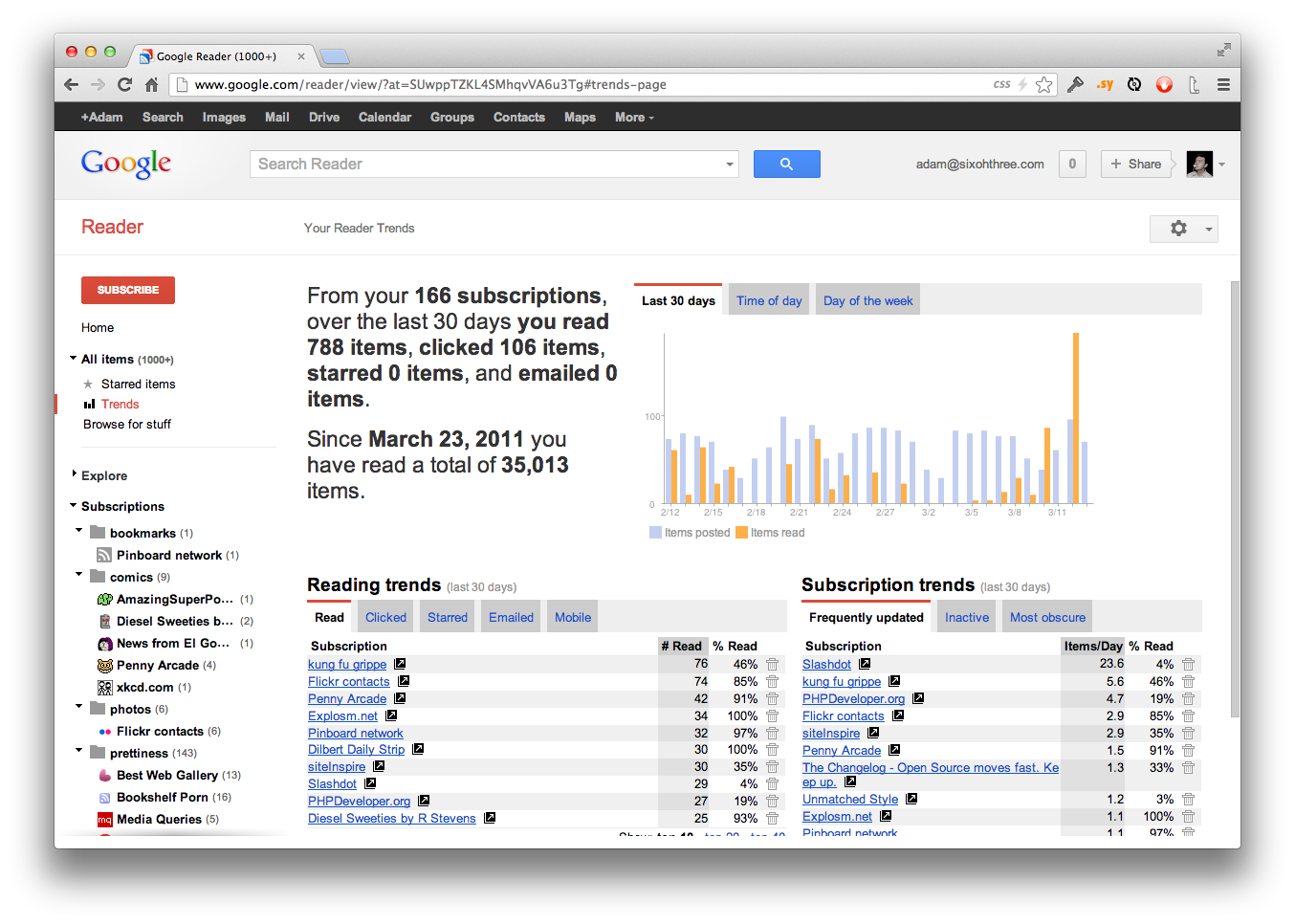 Bonus: 94,203 more items from my old Google account.